Chat with your website visitors using LiveChat
LiveChat is an online chat solution that helps you connect with your customers on your website. When using LiveChat, you can see in real time the way visitors behave and approach them on each step of the buying process. This allows you to easily provide instant help and, in result, increase your conversion rates.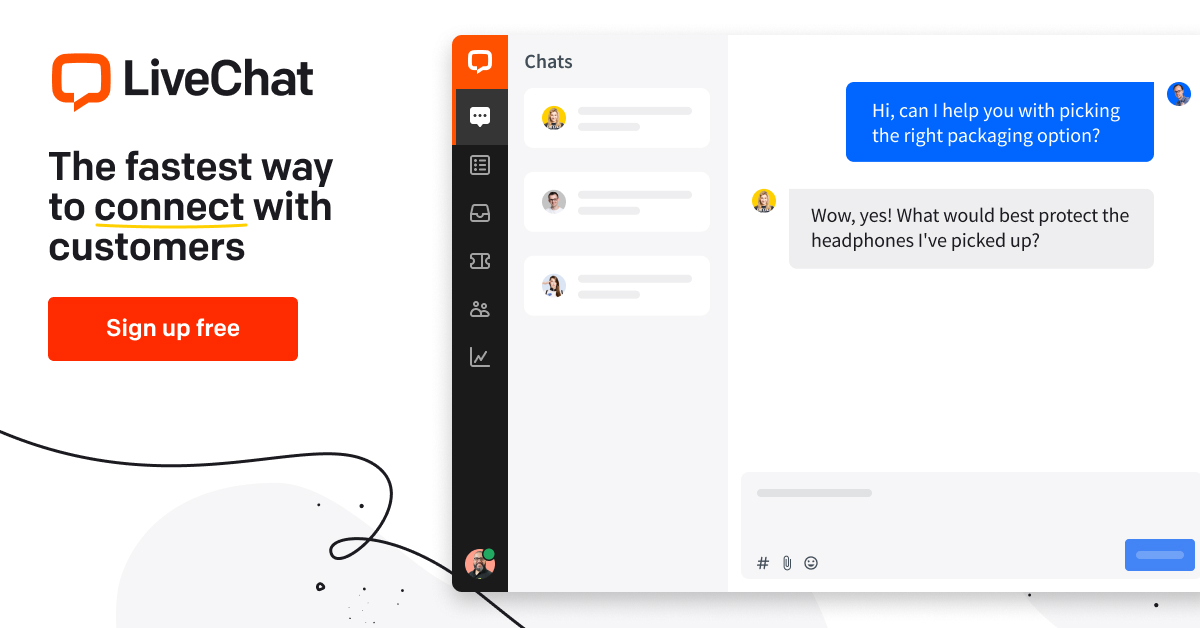 LiveChat comes with a ticketing system built into the applications. The ticketing system allows you to receive customer queries when you are offline. By creating tickets from your chats, you can stay in touch with customers when you need some time to deal with their cases.
You can also receive your support emails as tickets and handle them in one place.
LiveChat comes in three packages tailored to the needs of small, medium and big companies.
Website visitor tracking
Get real time statistics about the visitors of your site to help improve your marketing strategies.
Multilingual & translatable
With 45 languages on LiveChat, you can match the language of your website with LiveChat in a simple and easy way.
No plugins required
It is easy and supper fast to install LiveChat on your website irrespective of the platform used.
Amazingly responsive
LiveChat can be used on both desktop and smart phone devices.
Customer support
24/7 support for customers who might need help when the need arise.
Easy to use interface
No clumsy learning curve for LiveChat users. Simplified interface with clear navigation's.